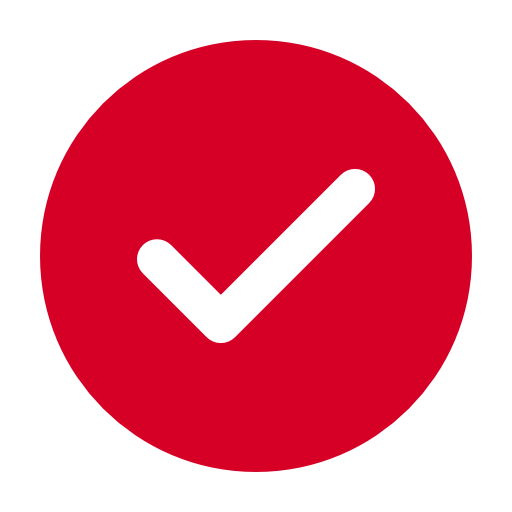 Fully Insured & Licensed
Our HVAC employees are fully insured with general liability coverage and worker's compensation.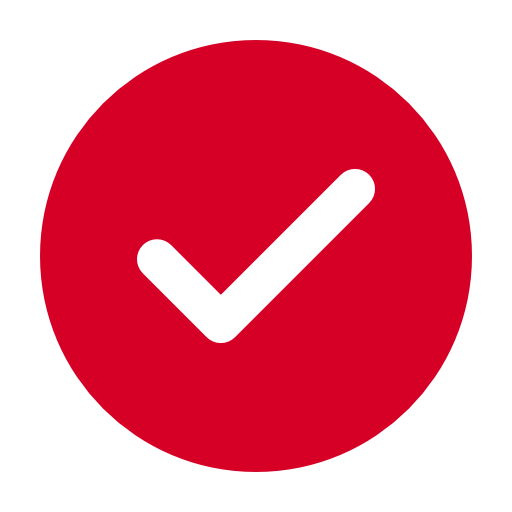 Dependable & Experienced
New Albany Heating & Cooling has provided New Albany, Ohio homeowners with HVAC for many years.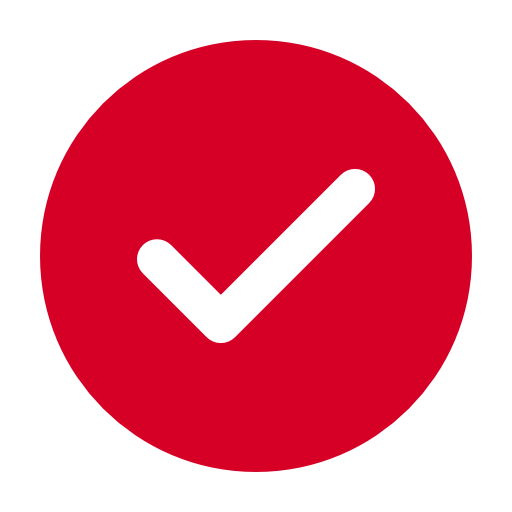 100% Satisfaction Guaranteed
We guarantee you'll be fully satisfied with your HVAC services. If you aren't, let us know and we'll try to make things right.
What is Indoor Air Quality?
Whether you live alone or whether you have family living in your home, your indoor air quality is something you should always remain mindful of. You can't merely rely on the standard air filters that come with HVAC systems. There is much more you can do. Because pollution is so harmful and prevalent, we offer indoor air quality testing for things like carbon monoxide, radon and other deadly gases. And also offer cutting-edge products at rock bottom prices, including our i-Wave-R, Blue Tube UV Lights and air purification systems that target all that toxic stuff. We offer humidity control systems to manage humidity levels as well as smart thermostats, which are compatible with IAQ products and are smart home friendly. They are capable of helping you manage your indoor air quality as well as your comfort levels.  
As indicated by the term "Indoor Air Quality" refers to the quality of air inside buildings and residences, especially as it relates to the health and comfort of those inside. In residential dwellings, this refers to people living inside the home as well as people visiting there and staying. Recent studies conducted by the EPA and other authorities indicate residential indoor air can be up to 5 times more polluted than outdoor air. This rise in levels of indoor air pollution is likely because of the way modern day buildings are constructed in addition to things being used inside the home. Modern day building practices and construction companies look to save you, and themselves, money. To be as energy efficient as possible and keep heated and cooled air inside the home, today's dwellings are constructed air tight with more insulation than ever.
Our indoor air quality products and services include: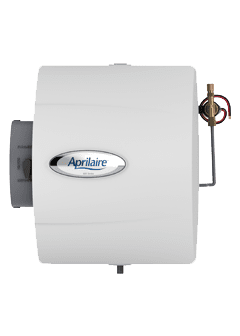 Humidifiers
A whole-house humidifier installed on your home's HVAC system can make the air more comfortable by adding important moisture. Dry air can cause dry skin and a scratchy throat, and annoying static electricity, among other symptoms.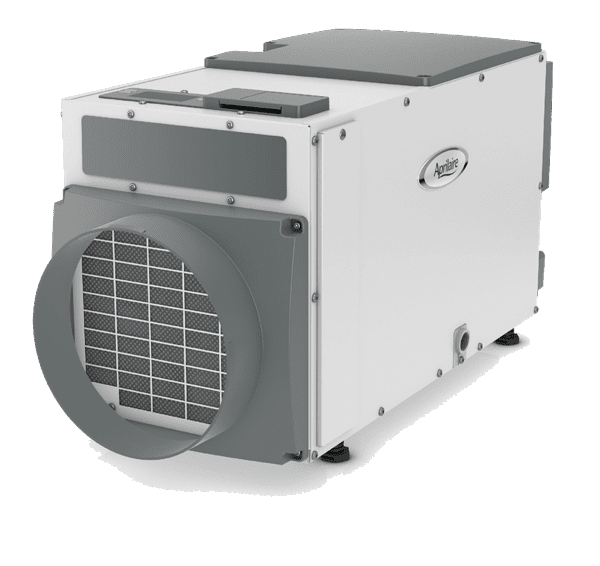 Dehumidifiers
On the other hand, if your home's interior air is too moist, it can invite mold and mildew to grow and pollute the air. The purpose of a dehumidifier is to dry up the air and make it safe and breathable again.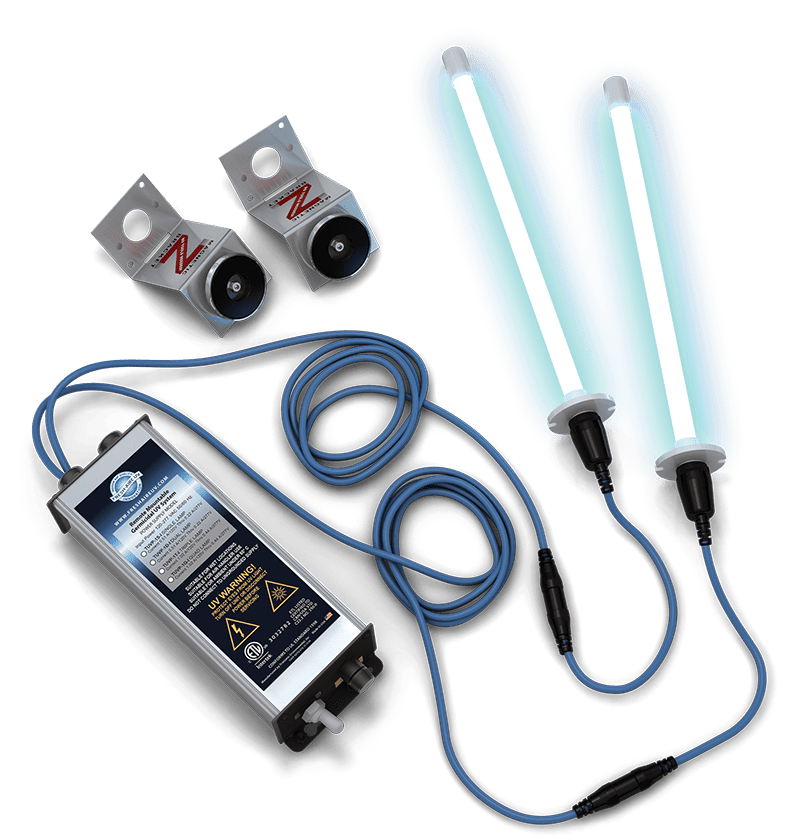 Ultraviolet Lights
A UV light installed within your HVAC system or ductwork will destroy airborne bacteria or dirt before it reaches you.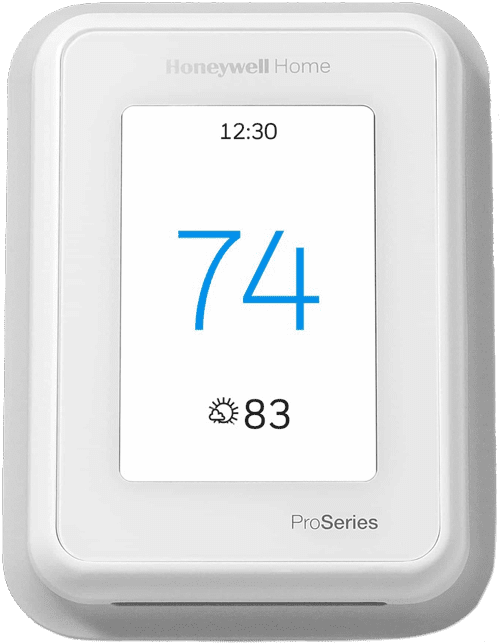 Wi-Fi & Smart Thermostats
Smart thermostats are great investments that pay for the minimal cost of installing one quickly. Upgrading to a smart HVAC device is an inexpensive solution for many inconveniences and inefficiencies.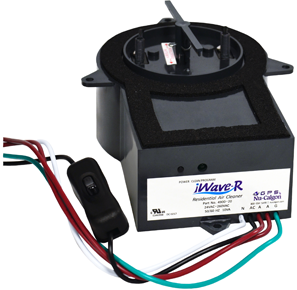 iWave-R Air Purifier
Need a low-cost solution that eradicates airborne pathogens while also removing odors from your house? We encourage you to consider the iWave-R Air Purifier.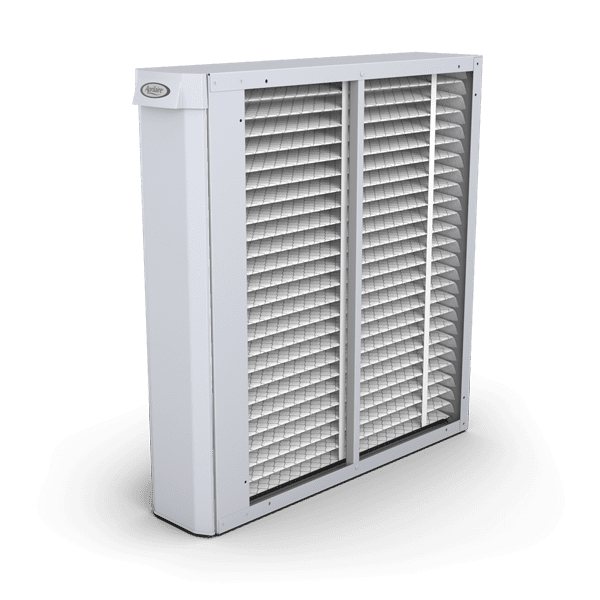 Media Air Filter
Upgrading to a Media Air Filter will purify your home's air supply and remove everything from insecticide dust to flu viruses, germs, pollen, dust, and more.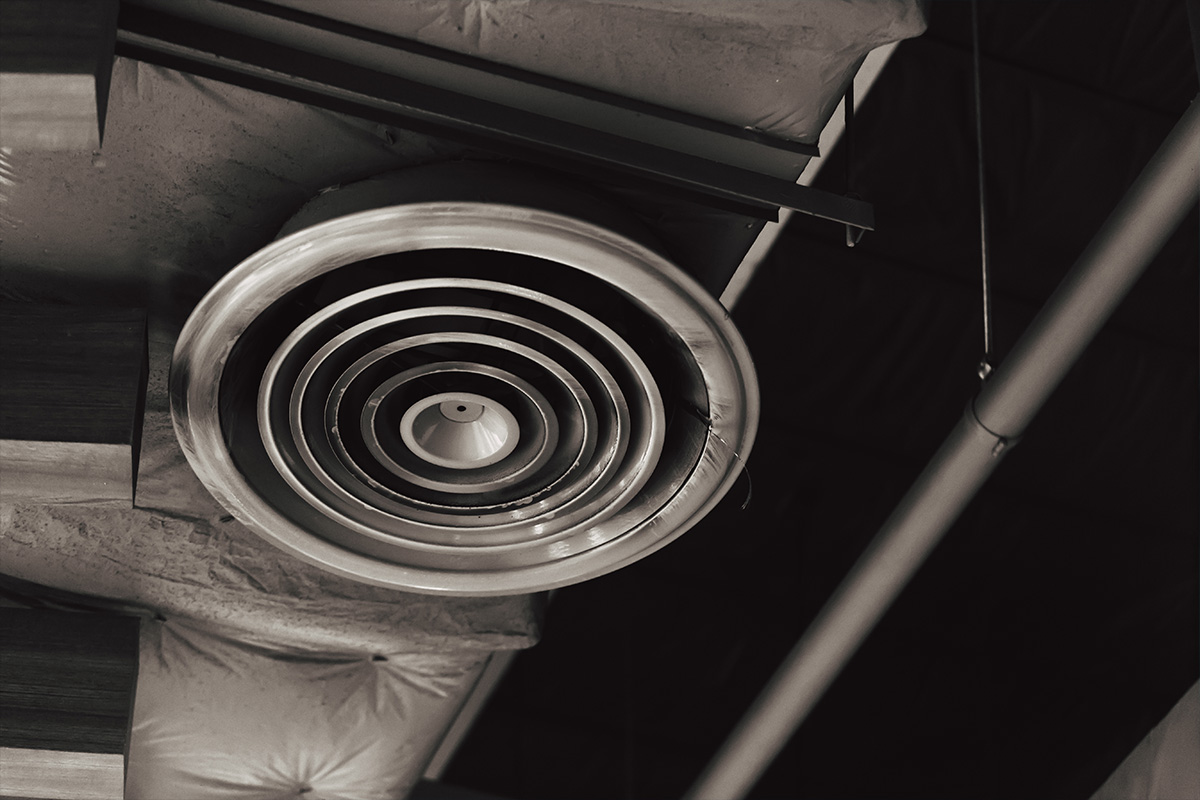 Duct Cleaning *Limited Availability
Our ductwork cleaning services are only available during certain times of the year. Nevertheless, we do offer air duct cleaning throughout Central Ohio area homeowners improve indoor air quality.
Our technicians give your home's air duct system a much needed deep clean. Utilizing our specialized tools, we'll expertly dislodge and sanitize dirt, dust and other debris built up in the ductwork – leaving nothing behind! And as if that wasn't enough; during this process you can also get an upgraded air filter for maximum performance, plus check-in with us on how everything is running once done.
Benefits of Optimal Indoor Air Quality
There's nothing like having a comfortable home with optimal air quality. We all know how home comfort and indoor air quality go hand in hand. Because of this, we at New Albany Heating & Cooling go beyond home comfort to offer better indoor air environments for all. Below are some of the benefits of good indoor air quality: 
Eliminating Odors
Having a good clean, healthy indoor air environment makes it harder for mold and mildew to form and for other types of germs to develop and flourish. A quality air filtration system also contributes to the elimination of unwanted indoor odors by stopping mold, germs, viruses, bacteria, and other pollutants from circulating. 
Reduce Utility Costs
Some homeowners try to keep their utility bills low by turning off their air conditioners and turning it back on once the home gets hot. This never works. Turning an air conditioning system off and on is hard on the equipment, making it work harder. Upgrading to a newer air conditioner will help you improve your air quality. Having a better running system will also enable you to keep your home cool efficiently. Newer models also cost less to operate, and can even end up paying for themselves in a fairly short amount of time.
Healthier Home Environment
The more polluted the air becomes in our homes, the more easily we are to fall prey to allergies, asthma and other types of breathing ailments. Even subtler levels of indoor air pollution can affect your well-being and stress levels. It prevents optimal health and energy levels. New Albany Heating & Cooling offers a whole line of top notch A/C systems with advanced dehumidifying features that makes breathing easier all year. 
Improves Sleep
When we have better air quality, we are less likely to become sick and it also improves our sleep and rest. This tends to reduce stress as well, all of which improves our immune system. Cooler temperatures allow us to sleep better. It's also natural for our bodies to relax in cooler temperatures. A good air conditioner that takes care of our air quality goes a long way.
Why is IAQ Important?
Studies show air pollution is often five times more polluted inside a home than outside. This is a growing health concern, especially in an age of Covid. There are three primary reasons why indoor air quality is more of a health concern. They include: 
The average person spends about 90% of their time indoors.

 

Modern dwellings are made to be air tight and often lack adequate ventilation.

 

Harmful chemicals are used inside the home in building materials, cleaning solutions, furnishings, pesticides, cooking products, and personal care products.

 
The health implications of poor indoor air quality and indoor air pollution range from minor to very serious, depending on the type of issue and the situation. Health implications can include nausea, headaches, tiredness, dizziness, an itchy nose, irritated eyes, and a scratchy throat. These symptoms will usually go away whenever the person leaves the room or building.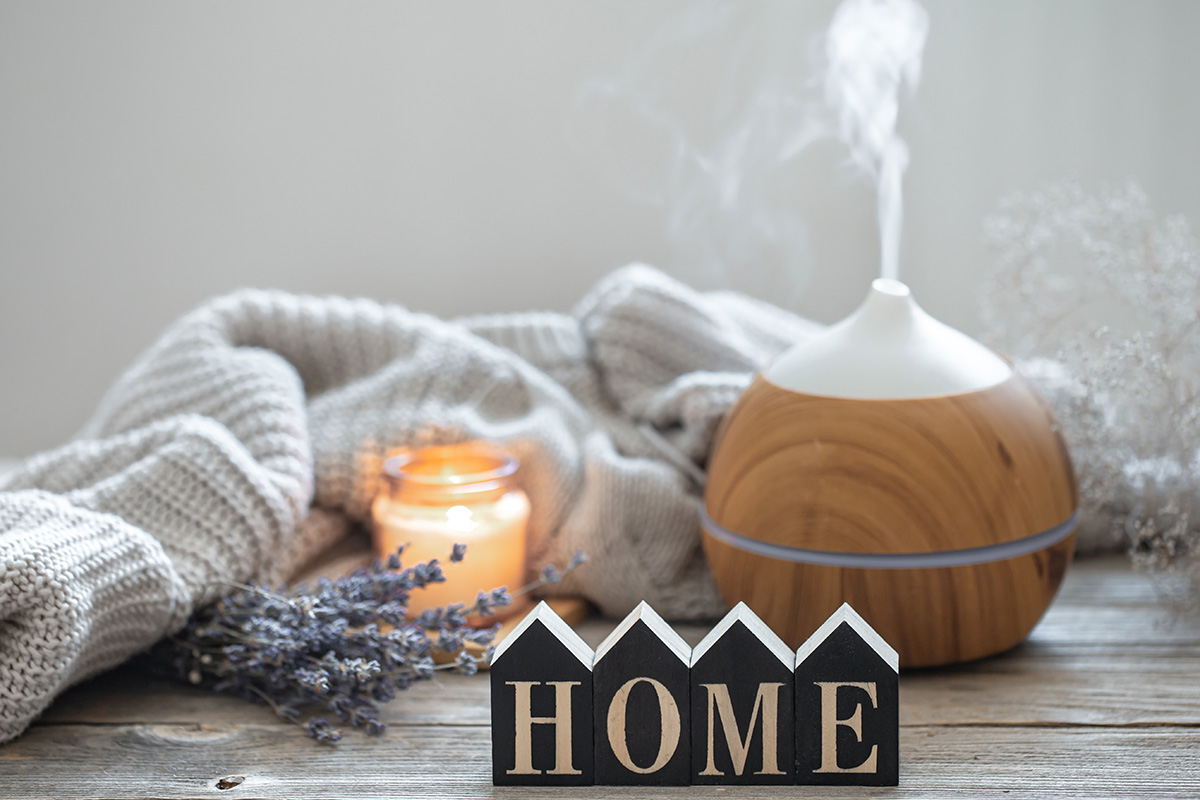 Warning Signs of Poor IAQ
Is your home trying to tell you something? Whether you have dust building up on surfaces or you suffer from frequent allergies and illness and have musty odors in the home, sometimes our home has a way of giving us that friendly nudge that our air quality needs to be addressed.

Dust Buildup on Surfaces
A lot of airborne pollutants are heavier than the air. Because of this, they will not stay suspended in your home's air floating around forever. Poor indoor air quality can lead to more frequent dust buildup on the surfaces around your residence. If you are finding you have to dust more frequently than normal, you might need to consider whether or not your HVAC system's air filters are enough for your air supply. 
If it's an issue, dust accumulation from poor indoor air quality is typically more pronounced in areas with better airflow. Look for it on air vent registers and on furniture and walls near your registers. If your furnace filter is clean but you still have significant dust buildup, a duct cleaning may be necessary to remove anything that's collected itself in your ductwork. 

Frequent Allergies & Illness
The biggest reason to improve your indoor air quality is due to the impact that poor air quality can have on them and other members of the home. The EPA says short-term symptoms of poor indoor air quality include eye, nose, and throat irritation, as well as fatigue, dizziness and headaches. Poor air quality in a home can also aggravate pre-existing conditions like asthma. 
The long-term effects of poor indoor air quality typically only show themselves after prolonged or repeated exposure. Indoor pollutants can carry the risk of heart or respiratory disease and even cancer, although reactions to pollutants will vary from person to person. Take notice if respiratory symptoms are worse when you are at home than when you are away from home. 

Musty Odor

s in the home
Musty odors in your home could be a sign of mold growth, which can cause severe health issues if left unaddressed. Don't let the mustiness linger – call for help right away! Your HVAC system or vent registers are particularly vulnerable and should be checked as soon as possible to ensure you're safe from any potential risks associated with mold exposure such as headaches, dizziness, nausea, and fatigue.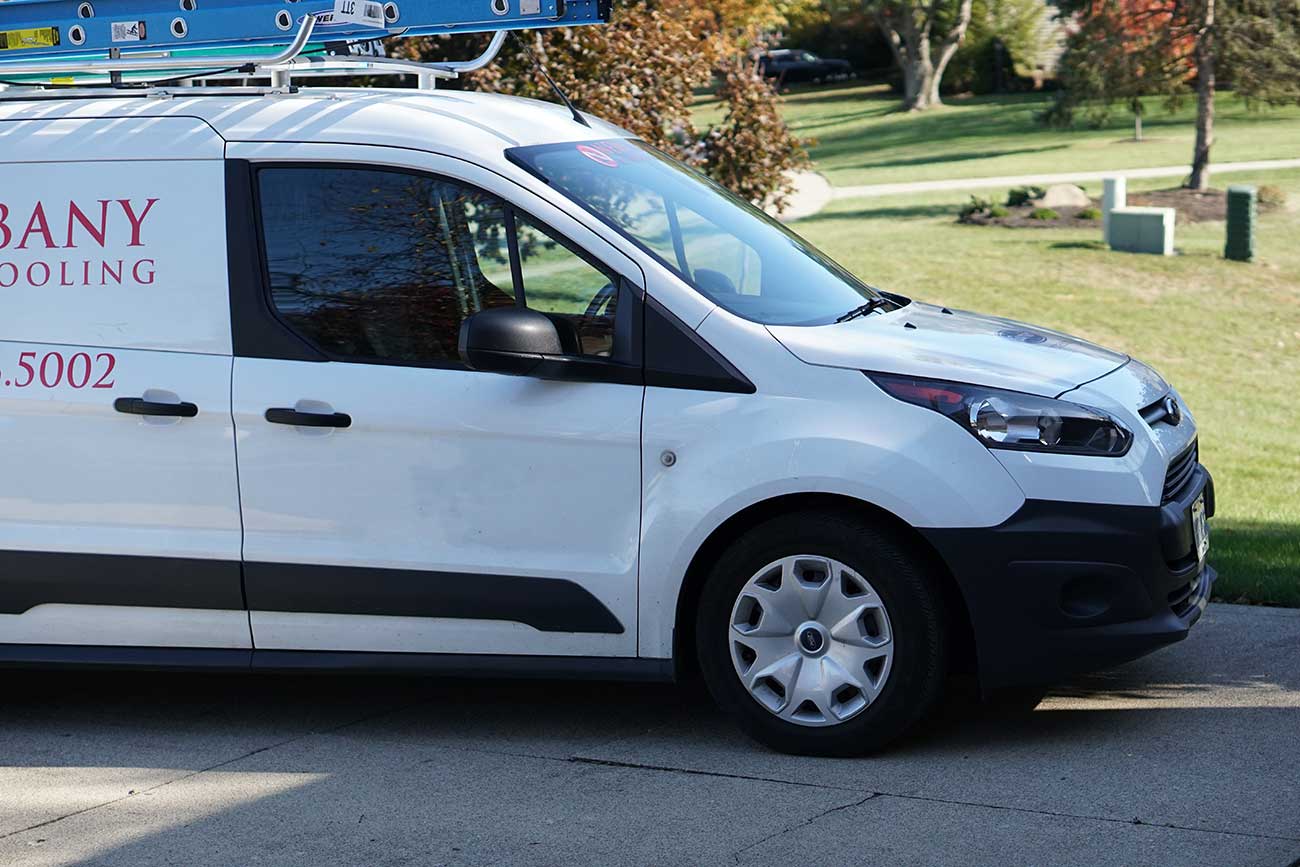 What are symptoms of poor indoor air quality?
Symptoms of poor indoor air quality include health issues such as fatigue, shortness of breath, sinuses, headache, dryness, shortness of breath, dizziness. Unusual odors are another sign of poor air quality in addition to having to replace air filters a lot more often than normal. Other symptoms could be related to humidity levels and include static electricity and problems sleeping. 
How can I improve indoor air quality?
First you'll want to test your air quality. Then, you look at source control. Typically, the most effective way to improve indoor air quality is to remove individual sources of air pollution in the home or at least reduce their emissions. Some sources, like those containing asbestos, can be enclosed or sealed. Other sources, such as gas stoves, can be adjusted to reduce the amount of emissions. 
Why is indoor air quality so important?
When we breathe polluted air things that aren't good for us get into our lungs. From there, these harmful substances can enter the bloodstream and be carried to our internal organs such as the brain. This can lead to severe health issues like asthma, cardiovascular diseases, breathing problems and even cancer. Over enough time, if air quality is poor enough, it can reduce the quality and number of years of life.